Program
19 Oct 2012 - 21 Oct 2012
Made in Ash at the 56th BFI London Film Festival
Dorota, a young Roma girl, finds work in a town in Western Bohemia but soon faces redundancy in Iveta Grofová's original take on a social realist theme.
Director Iveta Grófová
Producer Barbara Kipsová, Jiří Konečný, Ivan Ostrochovský
Screenwriter Iveta Grófová, Marek Leščák
With Dorota Bíllá, Silvia Halušicová, Robin Horký
Slovakia-Czech Republic 2012
80 mins
Sales endorfilm
Dorota, a young Roma girl from Eastern Slovakia, graduates from school and leaves home to find work in the West Bohemian town of Aš. Along with other immigrant workers, she is employed in a Czech-German textile factory – until they are issued with redundancy notices. Unable to return home, she is forced to accept whatever offers come her way, including the opportunity to form a relationship with a rich German. In her first feature film, director Iveta Grófová, who was trained in both documentary and animation, uses both techniques to great effect, building on her previous documentary Guestworkers. The early factory scenes recall the work of Ken Loach (and, more specifically, Miloš Forman's 1965 A Blonde in Love), suggesting that working conditions have not changed for the better. A powerful evocation of a familiar problem, seen from the inside, the film uses animated interludes to link to Dorota's hopes and dreams.
Peter Hames
Showing times
19 October at 8.45 pm, on sale from 24 September
BFI Southbank
Belvedere Road, South Bank, London SE1 8XT

21 October at 1.30 pm, on sale from 24 September
Renoir Cinema
The Brunswick, London WC1N 1AW
https://whatson.bfi.org.uk/lff/Online/default.asp?doWork::WScontent::loadArticle=Load&BOparam::WScontent::loadArticle::article_id=A6E1A209-06CD-458E-A267-AB20DAE38B60
In association with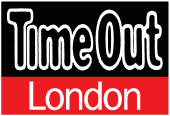 Venue:
BFI Southbank and Renoir

Date
From: 19 Oct 2012
To: 21 Oct 2012
Organizer:
BFI